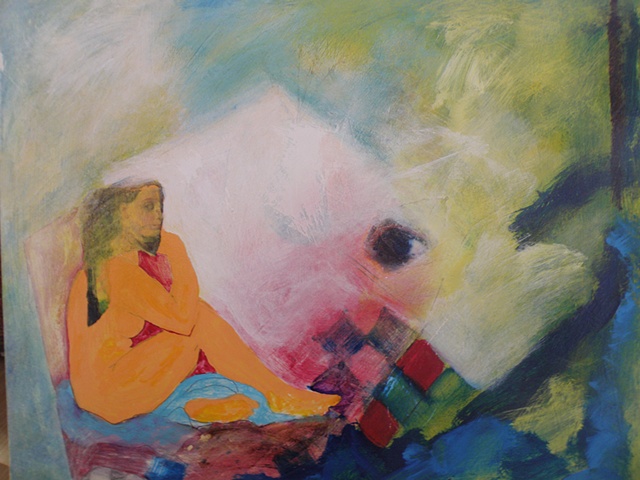 Ingres's Grande Odalisque Visits Manet's "Luncheon on the Grass"
acrylic, pencil and collage on wood
16 x 20"
2010
I agree with the author of the blog "Every painter Paints Himself" that Manet's naked model is resting in the studio with the two clothed men (see his blog for the full explanation). It is time, then, to bring Victorine back out into the flowers where she can dominate... an eye replaces a hand... and, Ingres's Grande Odalisque's gaze replaces her face. The two women's gazes are equal.